The Fluoride Deception DVDRip (2004)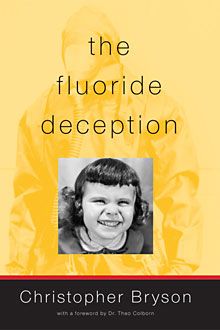 In this video, Christopher Bryson, an award-winning journalist and former producer at the BBC, discusses the findings of his new book The Flouride Deception.
EARLY REVIEWS of The Fluoride Deception: "Bryson marshals an impressive amount of research to demonstrate fluoride's harmfulness, the ties between leading fluoride researchers and the corporations who funded and benefited from their research, and what he says is the duplicity with which fluoridation was sold to the people. The result is a compelling challenge to the reigning dental orthodoxy, which should provoke renewed scientific scrutiny and public debate." – PUBLISHERS WEEKLY
Read more: http://www.fluoridealert.org/fluoride-deception.htm
Ripper…….: Sven77
Filesize…..: 233 MB
Runtime……: 00:28:31
Video Codec..: XviD
Video Bitrate: ~1022 kb/s
Audio Codec..: MP3
Audio Bitrate: 128 kb/s VBR
Frame Size…: 512×384
FLUORIDE_DECEPTION-09-2004-DVDrip-XviD.avi [232.67 Mb]
========================================
The Fluoride Deception DVDRip (2004) Fast download
Alternative download:
This download might also be available on Usenet.
fast, safe and anonymous download up to 150GB from usenext 4free
.
The Fluoride Deception DVDRip 2004 Alternative Download Search